Drop
Types of drops
Drops are mainly divided into two types:
User drop
Server activity drop
User drop
You can drop a card for free every 8 mins by typing sd and check the cooldown using scd. You can also purchase extra drops using sbuy drop [amount] to drop without cooldown. Using extra drops does not reset your cooldown. Claim the cards by clicking the respective numbered buttons ( 1, 2, 3 ) below them.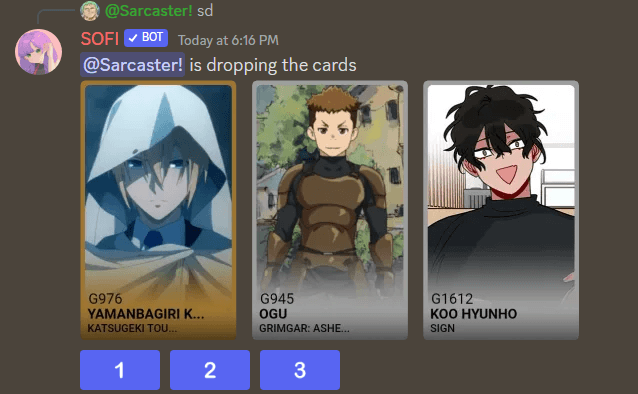 Usage
User drop has a special alias called sdn. When using this alias, your drops will have information about the card in text instead of image. The information given will be the name of the character, the series it is from and the card's gen. It's useful for user's with bad internet connection.
Server activity drop
These drops are based on how active the drop channel is or how actively sofi is being used
Server activity drops can be of three types:
Captcha drop
To claim captcha drops, type the captcha shown below the drop image. It is not case sensitive.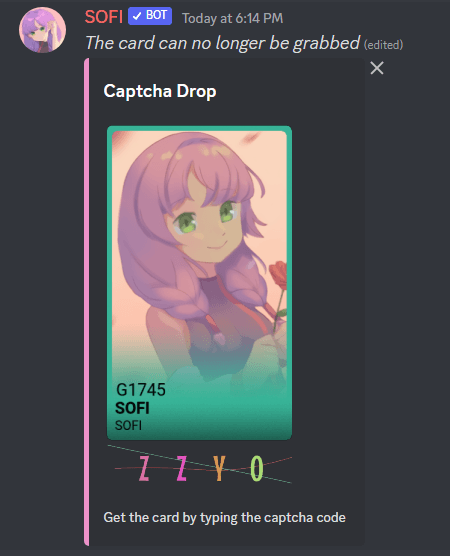 Series drop
You will be shown the images of 3 series for 30 seconds and users can vote what series they would want the cards from. The bot will then take the majority voted series and drop 2 cards.+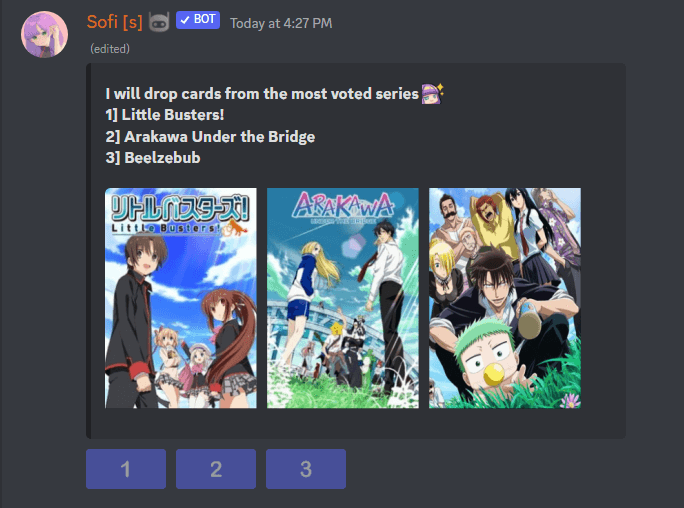 Minigame drop
1 card drops behind 6 hidden options. Only 1 option has the card.